A self storage company in Sandton, Johannesburg offering affordable self storage units that cater for all your storage needs. Why pay more when you can store your belongings in a safe and secure storage unit at affordable prices?
What is a Storage Unit used for?
You are moving house and don't have the immediate space available.
You are moving to another town or city and need a safe place to store your belogings until you have settled in.
You are moving your business and need secure storage spage to store your business furniture
You need a bit of extra space for a while that will offer you peace of mind.
Storing ones belongings with friends or family may not always be the solution to your storage problems, but rest asured there is a storage solution for you - SA Self Storage.
Why SA Self Storage?
Secure Storage Solutions
Cheap Self Storage
Mini Storage
Peace of Mind where your belongings are concerned
Ease of Access
Quality & Friendly Service
Affordability
Click here to view self storage contact details.
Also see: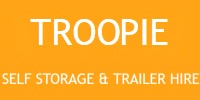 This page was written by Intoweb for SA Self Storage as part of their website marketing strategy. Please contact SA Self Storage for any queries regarding their services.